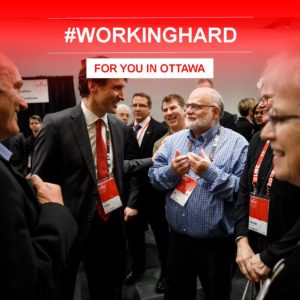 Each and every Member of Parliament works hard to improve the lives of Canadians and share their constituents' voices in the House of Commons. I believe it is important to walk hand in hand with all my fellow MPs by supporting their great ideas, and voting for my constituents. I work for you, and I am your voice in Ottawa. 
 Some of my favourite moments include: 
Being an active member of the China Delegation, and travelling to China to continue the Chinese-Canadian relationship with members of the Chinese delegations, including: Mr. Chi Wanchun, Chinese Chair of CCLA and Vice Chair of NPC Foreign Affairs Committee, Mr. Li Fei, Vice Chair of NPC Law Committee and Mr. Wang Zuoshu, Vice Chair of NPC Education, Science, Culture and Health Committee (March 2016).

 

Working with members from all parties in my Health and Justice Committees.
Voting in favour of MP Fin Donnelly's Bill C-228 (closed containment aquaculture).

 

Voting for MP Peter Fragiskatos' Bill C-242 (inflicting torture).
Voting for MP Nathaniel Erskine-Smith's Bill C-246 (animal cruelty).