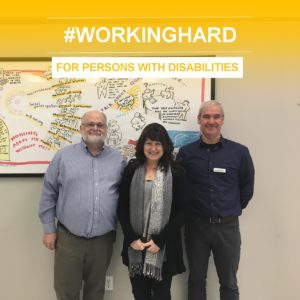 Promoting inclusion, celebrating progress, and breaking down barriers are values that I hold close to my heart. As a country, we have made great strides in promoting inclusion, particularly for people with disabilities, and there is still much work to do. 
In Coquitlam-Port Coquitlam, the 2018 Enabling Accessibility Fund (EAF) has invested: 
$32,300 for the Poco Legion to create better hallway accessibility; and

 

$16,000 toward New View Society's construction of Maplewood Manor.
In 2017, EAF invested
$24,600 to the City of Port Coquitlam to build wheelchair accessible doors in their facility; and

 

$475 to the King of Life Lutheran Church to build a wheelchair ramp, creating a more accessible facility.